How to Build Ultimate Skincare Routine for Dry & Sensitive Skin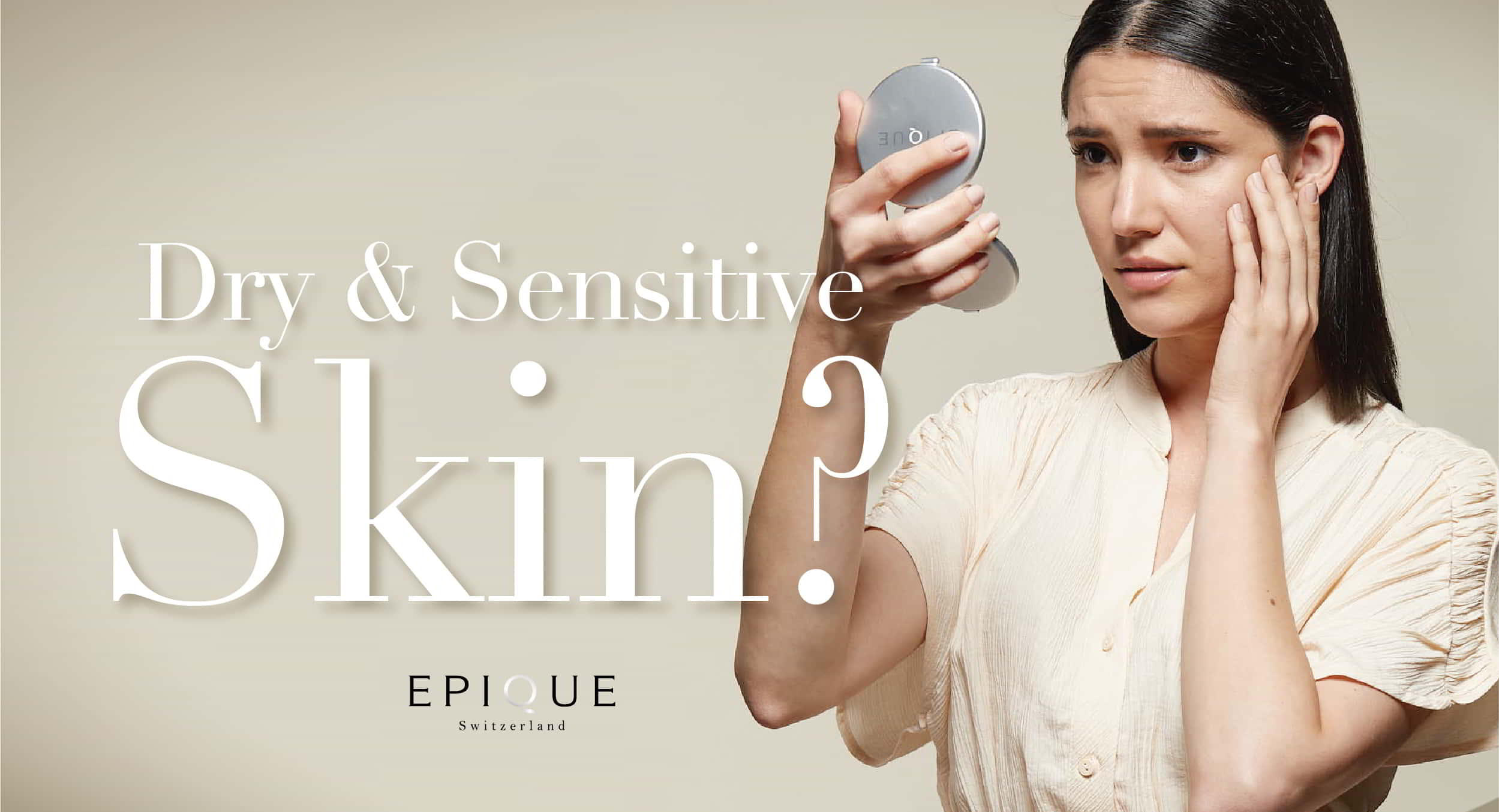 How to Build Ultimate Skincare Routine for Dry & Sensitive Skin
If you are someone with dry and sensitive skin, you know the struggle of finding the right products very well. When it comes to skincare, people with dry and sensitive skin don't have the liberty to experiment. Using the wrong product can easily lead to flare-ups, itchiness, and flakiness and can even damage the skin barrier. Even if you're someone who didn't have sensitive skin earlier, aging, and environmental causes such as pollution can make your skin sensitive. 
So, it's very important to be well-researched, understand ingredients that are suitable for your skin, and find the right products that work for you. Finding the right skincare routine for dry and sensitive skin can be tricky. Thankfully, you have us to help you out.  
Mention mature skin somewhere.
Here are some things to remember while picking the right night skincare products for sensitive skin:
1. Know your ingredients
Sensitive skin reacts negatively to certain ingredients causing irritation, redness, and itchiness. Sensitive skin could also be allergic to certain ingredients. It's important to pick products that are gentle on your skin. Go for products that are made with natural, plant-based ingredients. Epique's entire range of products is infused with 'Phyto-Concentrates', which is plant-based goodness that's gentle on your skin. It's enriched with nature's goodness. 
2. Figure out the correct number of steps in your night skincare routine
Using too many products can be tough on dry and sensitive skin. So it's important to find single products that can offer you more solutions. Epique's products are made with a unique formula that tackles more than one skin concern. 
3. Deal with flare-ups immediately
You will tend to have some occasional itchiness or redness when it comes to sensitive skin. Ensure that you simplify your skincare. Stick to the basics of cleansing and moisturizing your skin till your skin's barrier recovers. 
Daily Night Skincare routine for Dry and Sensitive Skin 
1. Use a gentle cleanser
Start your day by cleansing your face with a gentle cleanser that won't strip the natural moisture off your face. Face cleansing is an essential step in building your skincare routine. Epique's Detoxifying Foam Cleanser is infused with 'Phyto-Concentrates' of pure Ficus Carica Fruit (Fig) Extract, Coleus Forskohlii, And Phalaenopsis Amabilis Flower. The cleanser is specially developed for mature skin and sensitive skincare. It gently cleanses tired and dull-looking skin without leaving it feeling tight, dry, and irritated. This super-hydrating formula is refreshing and is the perfect way to start your skincare routine. You can use this cleanser as part of your skincare routine for combination skin too. 
2. Tone your skin to perfection
A perfectly suitable toner for your skin can work wonders! Apply Epique's Moisture Infusion Toner, which is an advanced alcohol-free formula.  It is infused with Phyto-Concentrates of: Pure Ficus Carica Fruit (Fig) extract, Laminaria Digitata seaweed, Phalaenopsis amabilis (Purple Orchid) Flower. It gently removes residue, dirt, and oil without stripping the skin of its vital moisture. It instantly calms and reduces signs of redness, rosacea, and sensitivity while helping to normalize surface oils. Leaves the skin balanced, clarified moisturized, supple and radiant.
3. Rejuvenate your skin with the correct facial
Facials can bring an ultimate sheen to your skin! Epique's Express Brightening Facial will lighten, brightens, and hydrate your skin in just 20 minutes. It is infused with 'Phyto-concentrates' (high potency plant extracts) of Snow Lotus, Olea Europaea (Olive) & Marine Collagen, as well as Vitamin C Brightening Essence. It visibly corrects skin dullness and instantly illuminates the skin. It keeps your skin hydrated and deeply nourished, leaving it radiant, refreshed, and more even-toned. It stimulates the production of collagen to increase skin elasticity. Completely paraben, paraffin, silicone, and sulfate free, it is suitable for all skin types.
4. Give your skin night food it requires
A night cream has to be extremely effective yet gentle. Epique's Intensive Regenerating Night Cream has a night replenishing deep wrinkle action formula that is infused with 'Phyto-concentrates' (high-potency plant extracts) of Piper Nigrum Fruit, Boswellia Serrata Resin, Limnanthes Alba Seed Oil, Butyrospermum Parkii Butter, and Glycyrrhiza Glabra root. These 'Phyto-concentrates' have been specially developed for mature skin. Clinically tested super-nourishing and restorative night formula with deep wrinkle action, it absorbs easily into the skin and has a lightweight texture. It also improves skin elasticity and density, reduces lines and wrinkles, and smoothens uneven skin tone and texture.
This easy dry sensitive skincare routine can help you avoid unnecessary issues such as redness, flare-ups, and skin irritation. You can be assured that this skincare routine for dry skin will be your best investment for yourself. And also, remember to enjoy the skin you are in and stay Beauty Eternal.