Did You Know Your Face Masks Can Cause Breakouts Called Maskne? Here's How to Avoid Getting Maskne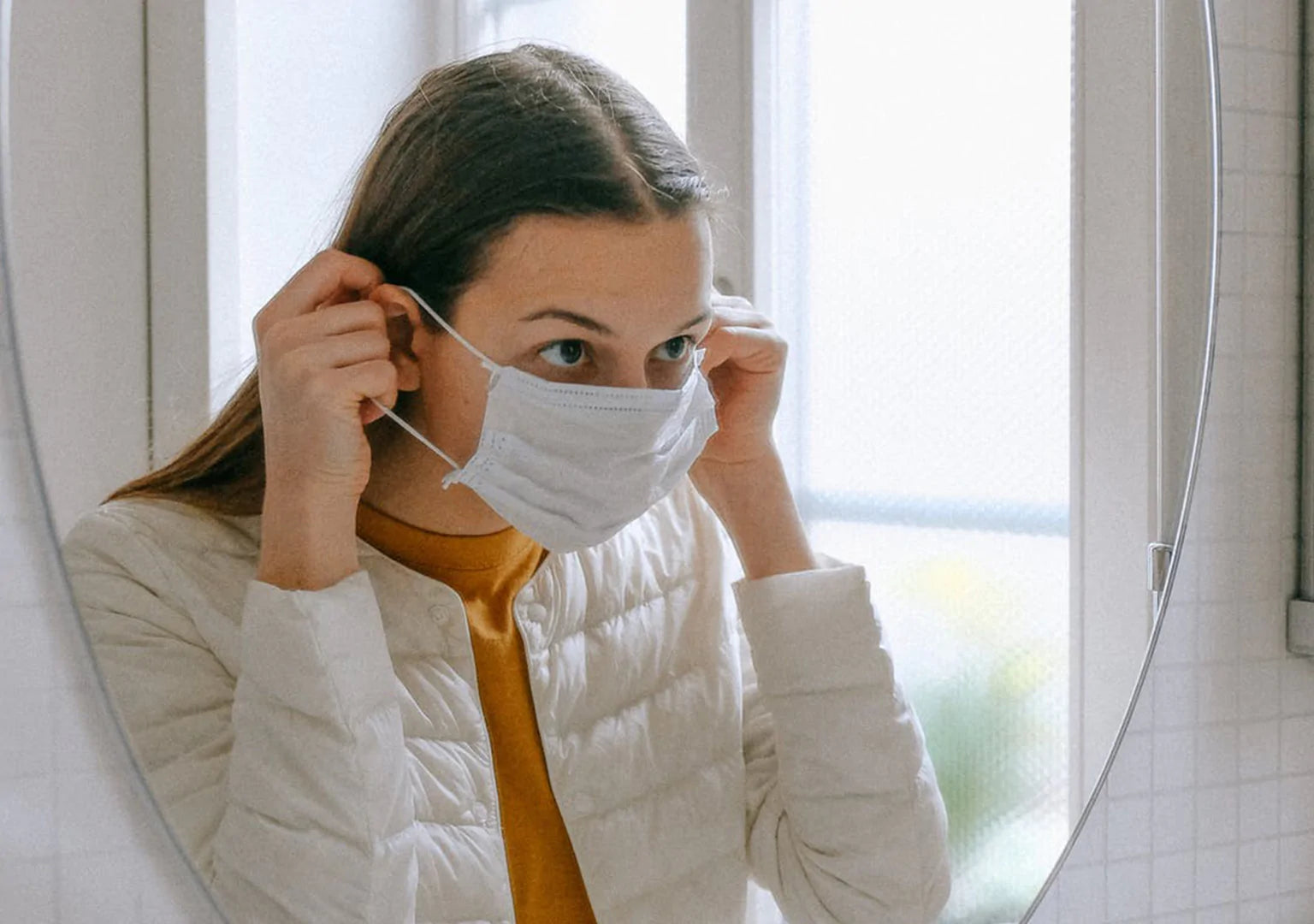 Did You Know Your Face Masks Can Cause Breakouts Called Maskne? Here's How to Avoid Getting Maskne
Here Are 5 Helpful Tips on How to Avoid Getting Maskne
Since the beginning of the pandemic, people all over the world have been dealing with a range of new skin conditions, and one of them is maskne - which is basically acne or breakouts caused by the constant use of face masks that can be controlled with simple face health beauty tips. 
Even if you are not familiar with the term, you may have seen an increased instance of breakouts or skin irritation during the last couple of years. It's highly likely that you've been suffering from maskne. For mask acne tips, we have stated some easy measures that you can follow.    
The condition is so common that the American Academy of Dermatology (AAD) was forced to issue an advisory on the subject.  
While healthcare and frontline workers are most at risk – considering constant use of N95 masks, a face shield and double masking to stay safe, many dermatologists globally are reporting an increase in similar cases among the general public.
What Is 'Maskne'?
The use of face masks is now mandatory in many countries to stop the spread of novel Coronavirus or Covid-19. Constant use of masks has given rise to a new skin condition called 'Maskne.'
Maskne or breakouts are caused when pores get clogged with oil, dirt and dead skin cells. When you wear a mask, it may lead to build up and block your pores. 
For people with preexisting conditions such as rosacea, contact dermatitis atopic eczema and seborrheic eczema, constant use of a mask can worsen the situation, and how do you treat maskne becomes an important question. 
The most common manifestation of maskne occurs in the form of pimples or bumps, it can also result in redness, irritation and may also cause conditions such as dermatitis and folliculitis. 
The most common form of "maskne" is called irritant contact dermatitis, which may occur if you are allergic to certain materials of your mask. You may notice redness and irritation on the cheeks and bridge of your nose.  
As our safety and good health depends on mask usage, clearly, there's no way to get around it. It's imperative that masks be worn in high density settings, on public transport and indoor settings. But that doesn't mean that you continue suffering from conditions such as maskne. How can I prevent maskne, you ask. 
Here's How To Control Maskne
1. Clean Your Face Regularly
Just like hand hygiene during the pandemic, you need to ensure you are washing your face with a gentle cleanser every morning, night and after prolonged mask usage. Use lukewarm water as it will help open up the pores, and use a gentle cleanser that won't strip your face of moisture. Try the Epique Detoxifying Foam Cleanser infused with 'Phyto-Concentrates' which has been specifically developed for mature skin. The cleanser leaves the skin softer, hydrated and clearer. Ensure regular use of the product; you'll notice visible differences over a period of time. 
2. Moisturise Your Skin
After cleansing your skin, apply a non-comedogenic moisturizer such as Epique's Advanced Balancing Day Cream. It is a lightweight, non-greasy formula which helps reduce excess oil, rebalance skin barrier and decongest pores. The moisturizer also helps minimize the appearance of blemishes that may have been caused by maskne. 
3. Choose The Right Mask
There are certain face mask causing acne mistakes that you must be making unknowingly. Ensure that the mask fits properly without being too tight. Make sure it has two or more layers of fabric and is made of natural, soft fabric such as cotton. While using cotton masks, ensure you are washing them after every use. And if you are wearing disposable masks, make sure you throw them off after every use. Using the right kind of mask can help control maskne.
4. Avoid Makeup
Avoiding wearing heavy makeup if you're wearing masks over a prolonged period is also included in mask acne tips and also health beauty tips in general. Products such as concealers, foundation and blush can clog pores. If you can't avoid wearing makeup, ensure you use gentle face wipes to get rid of makeup before putting on a mask. Try the Epique Oil-Free cleansing & Make-up Remove Wipes developed specifically for mature skin. It gently removes dirt, oil, make-up and even waterproof mascara. Now that's what we call a hardworking product. 
5. Take a Break 
By letting your skin breathe. Yes. Make sure you remove your mask every four hours and let your skin breathe. Ensure you are in a safe setting when you do so – such as your home or outdoors with no crowds around. By doing so you can let your skin breathe and prevent maskne.
If you are not able to treat your condition with these steps, please consult a dermatologist who will suggest the best line of action on how to control maskne. It is important to stay safe and healthy with proper precautions.  
And remember to always enjoy the skin you are in and stay Beauty Eternal.