Slugging Skincare: The New Trending Face Care Routine Going Viral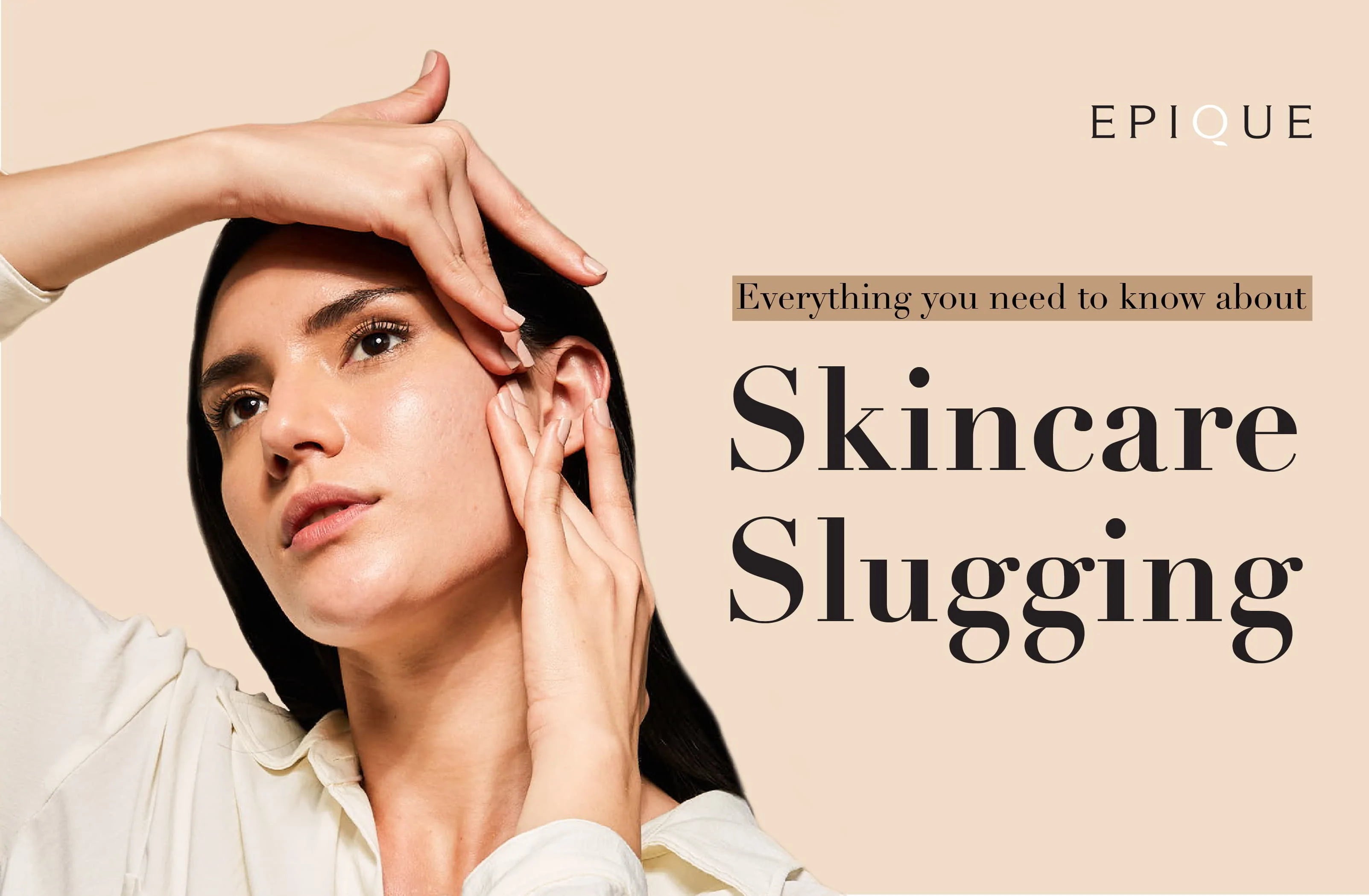 Slugging Skincare: The New Trending Face Care Routine Going Viral
If you're not living under a rock, we're certain you've heard of the term skincare slugging. 
This viral Tik Tok skincare hack has been doing the rounds for the past few months with fans spanning continents – from Korea and the US to even skincare mecca France. Beauty enthusiasts are putting their own spin on slugging by using super-emollient moisturising products, Vaseline being the most popular choice. For those who still don't know about slugging skincare meaning, let's help you understand this with how to slug your face the right way. 
So What is Slugging Skincare?
Slugging is a popular K-beauty trend which includes slathering on petroleum jelly or Vaseline, especially after one's nighttime skincare routine. If you're someone who grew up in Northern India, you've probably been slugging since childhood, or at least before all the sophisticated beauty products landed on our skincare shelves.  
Slugging skincare is meant to lock in moisture or any serum used during your nighttime skincare routine. Since the layer of petroleum jelly resembles a slug, the term slugging came about. This trend could give results, especially if you have dry skin. 
According to skincare experts, slugging not only hydrates the skin but is also effective in locking in all the moisture, helping you wake up with soft and supple skin.  
According to Dr Dawn Davis, dermatologist, Mayo Clinic, "It (Petroleum jelly) sits on top of the skin, like a greenhouse roof, so it's like insulating the skin so that it doesn't lose heat and so it doesn't lose moisture." 
Slugging can also help repair your skin's natural barrier. When you apply Vaseline, it acts as a skin protectant and helps prevent transepidermal water loss. Petroleum jelly prevents most water loss, and it allows your skin to repair the natural moisture barrier.  
Is slugging as a skincare trend safe?
While slugging has shown good results for those with dry skin, the American Academy of Dermatology suggests that those with acne-prone skin must avoid applying petroleum jelly on the skin. It can lead to breakouts or acne and can leave your skin feeling extra greasy.  
Things to remember while trying skincare slugging 
If you are someone with dry skin, you may prefer to try slugging every night. However, if you have oily skin, it's best to avoid it. 
Make sure you avoid using active ingredients such as alpha-hydroxy acids (AHAs), beta hydroxyl acids (BHAs) and retinoids before slugging. When these actives are trapped under a heavy emollient, they may lead to unpredictable results. 
It's best to pair slugging with hydrating ingredients that contain humectants. 
You can use a hydrating serum before slugging. For instance,

 

Epique's Intense Cellular Repair Serum

 

helps rejuvenate skin leaving it hydrated and deeply restored. When sealed in with petroleum jelly, it will help seal in the moisture.  
How to properly slug your skin
While slugging is not comedogenic, however, if applied over clogged pores, it can lead to breakouts or infection. It's best to thoroughly cleanse your skin with a gentle cleanser such as

 

Epique's Detoxifying Foam Cleanser, which helps remove all traces of make-up and impurities. 
Moisturise with a humectant-based product. 
Follow up with the occlusive, such as petroleum jelly. 
It's important to ensure that these steps are done at least 30 minutes before bedtime in order to allow for products to fully seep into your skin. 
Solution for acne-prone skin
If you're someone with oily, acne-prone skin, slugging might not be the right skincare to try. However, there are equally strong, or in some cases, even better ways to repair your skin's natural moisture barrier. For instance, Epique's Intensive Regenerating Night Cream is specially formulated to help boost collagen production, improve skin hydration and prevent trans epidermal water loss. Infused with Phyto-concentrates, applying this cream is the perfect way to restore your skin's moisture.   
Whether you try skincare slugging or stick to your nighttime skincare routine, make sure to enjoy the skin you're in and stay Beauty Eternal.