Is Skin Detox Really Worth the Hype? What It is, How to Do It, and More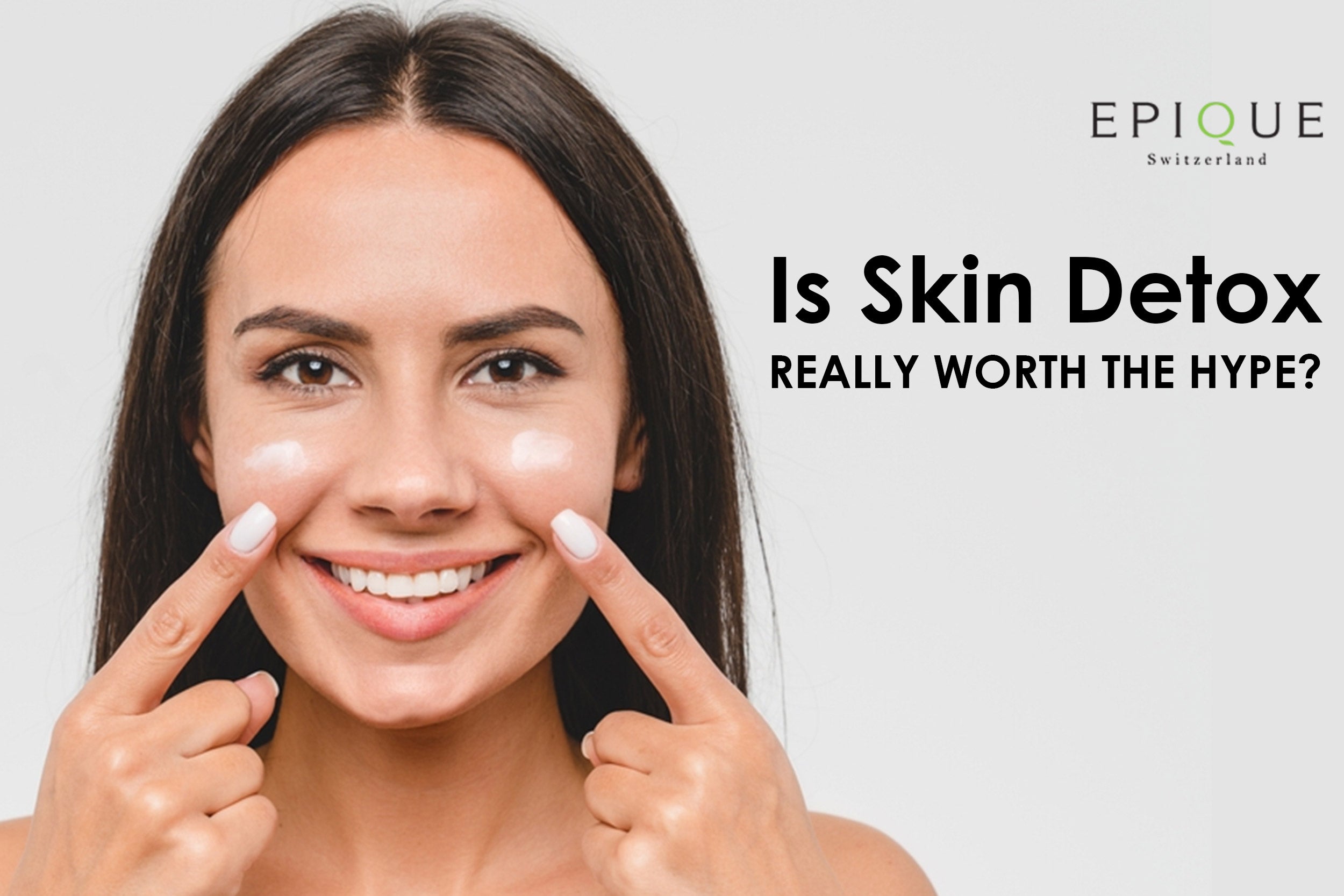 Is Skin Detox Really Worth the Hype? What It is, How to Do It, and More
If you Google skin detox, you'll find blogs and articles raving about this fairly recent skincare trend. One blogger even claimed that a skincare detox transformed her skin completely. Skin detox is also referred to as skin cleanse, facial detox or a skin fast. If you draw parallels to full body detox, it could simplify your routine. So what is skincare detox?
What is Skin Detox?
Skin is our largest organ but it is also often the most overlooked part of our bodies. It's only recently that people have started investing in good skincare products for themselves. The term detox means to eliminate toxic elements from your body. So, when your skin seems to be suffering or needs to reset, you could consider skin detox. 
However, that's not to say you completely avoid skincare products. It could mean scaling back on your 8-step or 11-step skincare routine.
Our skin goes through a lot of wear and tear. From pollution, and harmful chemicals to dirt and grime that settles on the skin. It's important to let your skin breathe and slow down. 
When to Do Skin Detox?
Detox skincare can be done at any point, however, you may want to consider it if your skin feels dry, patchy or uneven. Dull, sallow skin could also be a reason that you may want to consider skin detox.
Best Way to Detox for Clear Skin
Going back to basics is the best way to approach facial detox or skin detox. You should continue to follow your cleansing, moisturising and use of sunscreen. It's important to avoid harsh chemicals, fragrances, drying alcohols or sulphates. You should also ensure that you're using products that help make your skin barrier stronger.
1. Cleansing: A gentle cleanser is a perfect place to start your detox for facial skin. Use Epique's Detoxifying Foam Cleanser which detoxifies tired and dull-looking skin, and removes traces of makeup and pollution without stripping your skin of moisture.
2. Moisturising: Many people may suggest skipping a moisturiser during a facial detox, however, a moisturiser is an important part of skincare. It helps repair the skin barrier and helps keep it hydrated. Epique's Advanced Balancing Day Cream helps reduce excess oil and rebalance the skin barrier. It doesn't feel heavy on the skin as it absorbs quickly. 
3. Sunscreen: Whether you're on a skincare detox or living life, as usual, you should never skip applying skincare. In fact, sunscreen should be applied even when you're not stepping out. Epique's Advanced UV Protection System protects against tanning, photo ageing and sunburns. 
While scaling back your skincare routine is one way, you could also benefit by detoxing your skin naturally. A well-balanced diet, sweating it out, getting enough sleep, and cutting down on sugar, and alcohol is all-natural ways to do skin detox. 
Who Should Try Skincare Detox?
While skincare detox may prove beneficial for most of us, people with certain conditions such as irritated/flared skin, sensitive skin or those who suffer from eczema or rosacea could definitely benefit from detox for face skin.
Detox Facial Benefits
A skin detox or facial detox helps remove toxins from the skin's surface leaving it refreshed, rejuvenated and relaxed. You may also notice that your skin is looking clearer and feels softer to the touch. Skin detox can also help tighten your skin, firm it up and as a result make it look younger, hydrated and healthy. If done right, facial detox can help make your skin look healthy inside out. 
We recommend detoxing your skin for no more than a week. And then slowly introduce your regular skincare products back into your routine. You will definitely see an improvement in how your skin feels after a facial detox. If you give skin detox a try, do let us know your experience. And remember to always love the skin you are in and stay Beauty Eternal.