Are You Still Treating Your Skin Like a Teen?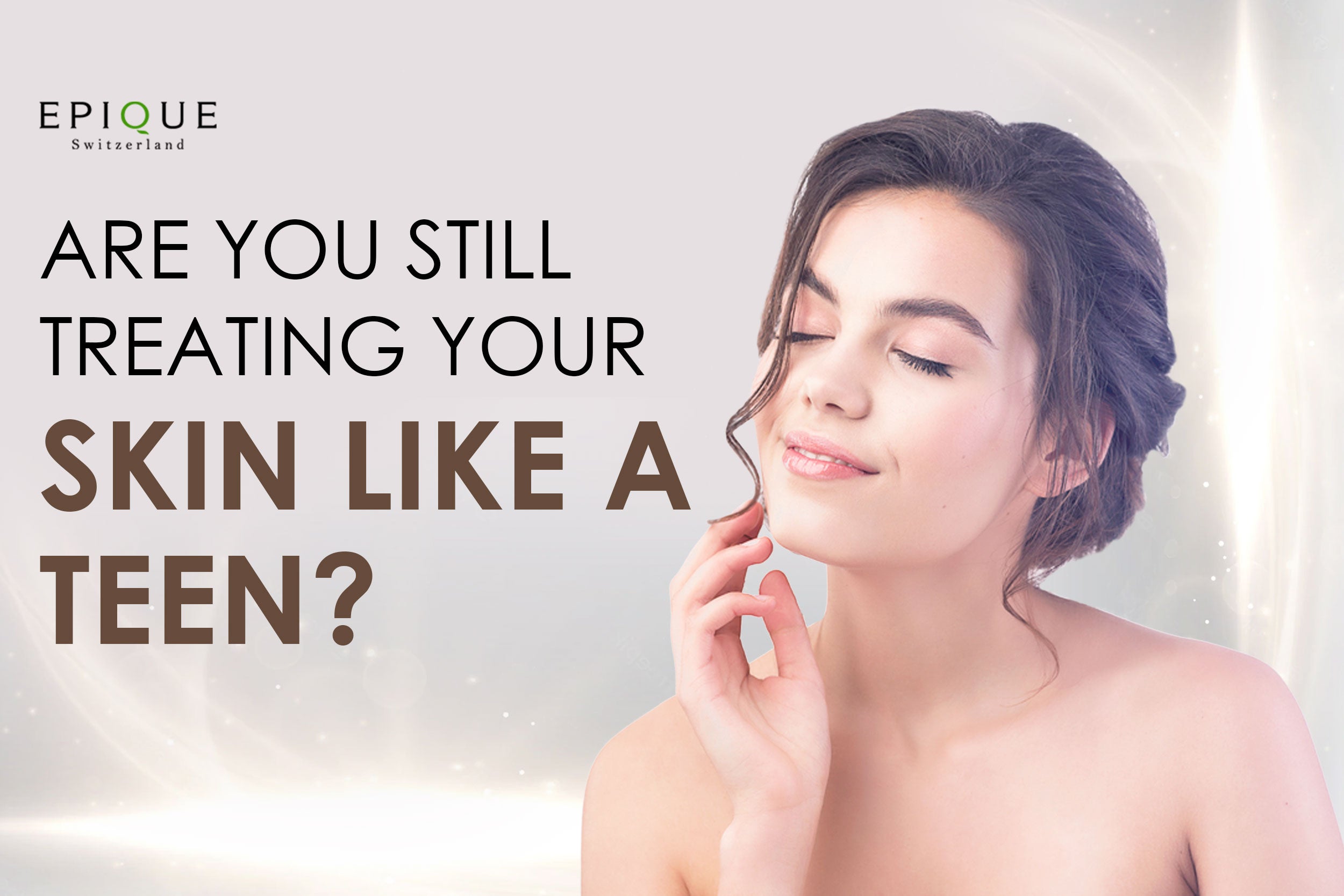 Are You Still Treating Your Skin Like a Teen?
Our skin changes with time and needs to be treated differently in our 20s, 30s, 40s and so on. The harshest punishment women can inflict on their skin is not changing their mature skin care routine. Mature age skin care requires special attention and products formulated specifically to treat various skin problems.
As one hits the teenage years, there is a surge of hormones, such as estrogen, androgen and progesterone, in the body that leads to hyper-activation of sweat glands, sebaceous (oil-producing) glands and hair follicles on the skin. Acne and pimple is the most common teenage skin problem, which is caused by increased production of oil or sebum.
Most teenage skin problems get solved with proper use of Over-The-Counter (OTC) gels, lotions and creams. Washing the face twice daily with a soap-free cleanser and use of a moisturizer as per the kind of skin (dry/normal/oily) typically summarises the teenage skincare routine.
Related Post: How to Build Ultimate Skincare Routine for Dry & Sensitive Skin
As we grow, the skin starts losing the proteins elastin and collagen, which affects the skin's plumpness and flexibility. It is the reduction of these proteins that causes mature skin to become more fragile.
By your 30s, you will see the smile lines and forehead creases have deepened. The 40s bring with it the crow's feet, enlarged pores and dry skin. The body's chemical balance slows down, producing less oil & oestrogen and skin repairs become slow and require a proper mature skin care routine.
Before further damage is done, proper care should be taken in analyzing the changes in skin and changing the beauty products accordingly. 
Best Skin Care Routine for Mature Skin:
Getting older means you're also getting wiser. It is important to set a certain skin care routine for yourself and your skin's health.
Day Time Skin Care for Mature Skin:
Use serum after cleansing your skin. Epique's Intensive Cellular Repair serum is specially developed for mature skin. Mature skin tends to lose elasticity, and a good serum can help restore the moisture level. The Intensive Cellular Repair serum also enhances the skin's firmness and smoothness. 
As you age, you may develop skin problems such as dark spots, pigmentation or even dullness. Infused with a rich blend of phyto-concentrates like piper nigrum fruit, green coffee bean, and glycyrrhiza glabra root, Epique's Intensive Luminescence Cream reduces dark spots, evens your skin tone, and leaves you looking radiant.
It's the perfect formula for daily use as it is easily absorbed into the skin. Furthermore, it prevents future dark spot formation, hyperpigmentation, and discoloration of the skin. A good moisturizer is the essence of a  mature-age skin care. 
Night Time Skin Care for Mature Skin:
While teen skin needs just cleansing and moisturizing before hitting the bed, mature skin needs some amount of effort before signing off every night. Proper good-night sleep is essential for mature skin care routine.
To overcome under-eye circles, apply an eye cream or serum with vitamins A, C, E, or K, which can help repair the skin and lighten dark circles. Epique's Intensive Revitalising Eye formula helps massage away bags, fights puffiness and diminishes the appearance of fine lines. The applicator is fitted with an automatic cool and massaging eye applicator which instantly works on areas around the eye. 
Aging is one of the most natural processes that all of us go through. However, it is important to remember to love the skin you're in and be beauty eternal.